The latest episode of 'Auto Aficionado' features a Lamborghini Gallardo, but not just your average Gallardo.  This one is something else.
Between the more aggressive wing and front splitter, also disregarding the ride height, you would have thought this was a race car. You are right and wrong at the same time. Yes, this Gallardo was a couple wrench turns away from a race car. Yes, that wing isn't standard equipment. And yes, that wrap is sexy. So, which Gallardo is this?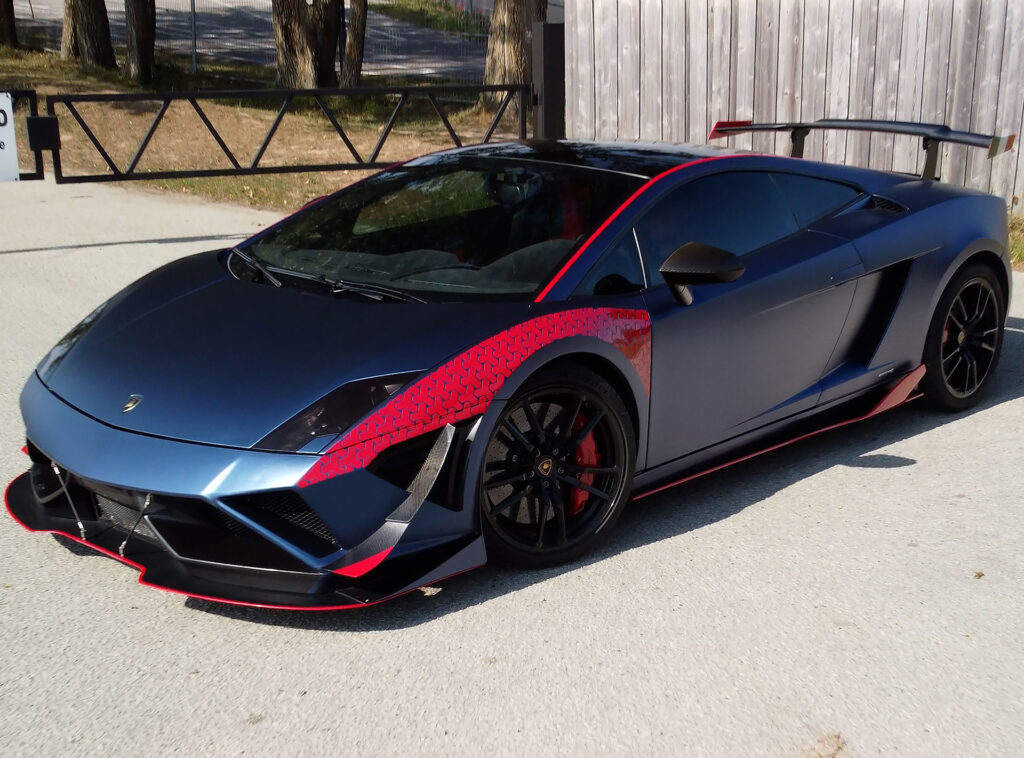 This is Saturn's Lamborghini Gallardo LP570-4 Super Trofeo Stradale. Yes, that was a mouthful and it is only 1 of 3 in all of Canada.
So, your next question, goes a little something like…What makes this so special? Or…Whooptydoo, a Gallardo with a wing! Well, this Gallardo with a wing, which I'll use Gallardo Super Trofeo Stradale, for short, is one of the many final versions of the infamous Gallardo. As we all know, the Gallardo was built to be a more livable Lambo. Instead of scissor doors, the doors opened normal and instead of an Incredible Hulk powered V12, you got a very stout V10.
The Gallardo Super Trofeo Stradale, is basically a road going version of a Lamborghini Blancpain Super Trofeo purposed race car. By the way, the Lamborghini Blancpain Super Trofeo, is a singe marquee series in Europe with, you guessed it, Lamborghini.
If your the type to want a specific color for your car, your probably not going to want the Gallardo Super Trofeo Stradale. "Rosso Mars" or "Red"/carbon fiber is your option. Does it really matter? I mean, that has to be one of the best reds I think I've seen in a long time.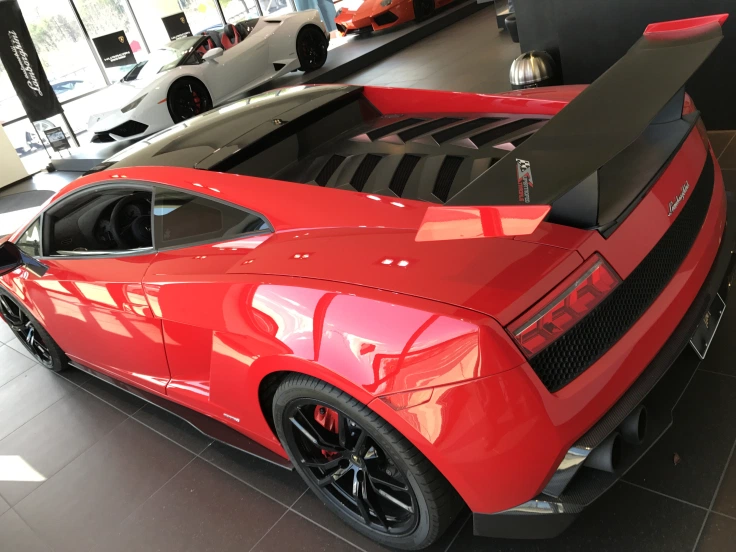 The Gallardo Super Trofeo Stradale is another entry in a long line of special edition Gallardo's. This one is special because unlike other special edition Gallardos, this one is not just a paint scheme and a couple of different carbon fiber bits.
The differences between a standard Gallardo and the Super Trofeo Stradale are as follows. For one, the wing of the Super Trofeo Stradale is taken straight from the race car. This wing offers improved cornering and stability, as well as, significantly more downforce than the standard Gallardo. The engine cover is a quick release type, which is also derived from the race car and made of carbon fiber. The other carbon fiber components as well as the use of lightweight wheels help shave some weight off of the Gallardo, spawning the Super Trofeo Stradale.
The Super Trofeo Stradale uses the same 5.2L V10 that is found in the standard Gallardo. This example has 570HP, which hurls the Super Trofeo Stradale to sixty in 3.4 seconds and to a 199mph top speed. All Super Trofeo Stradale's are AWD and use the e-gear transmission.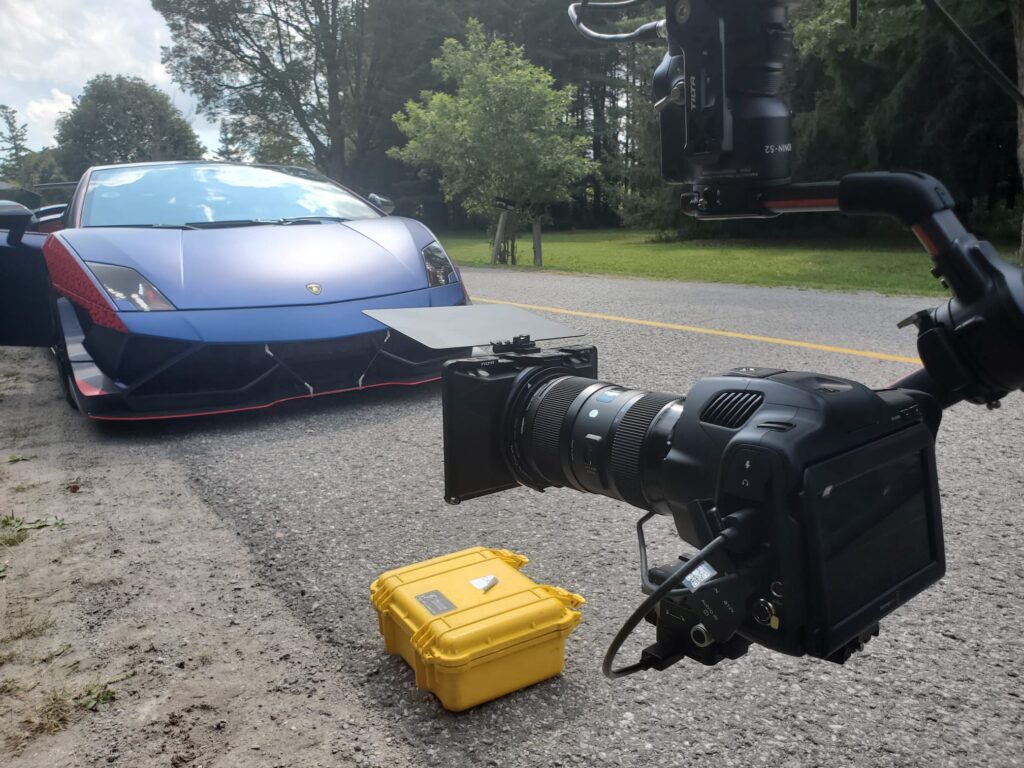 Outside of my favorite Gallardos, such as the 570-4 Squadra Corse (which I like because of the name and it being the same thing as the Super Trofeo Stradale) and the 550-2 Valentino Balboni (because it breaks Lamborghini's AWD standard), the Super Trofeo Stradale is another one of my favorites and definitely was a pleasure to see in person.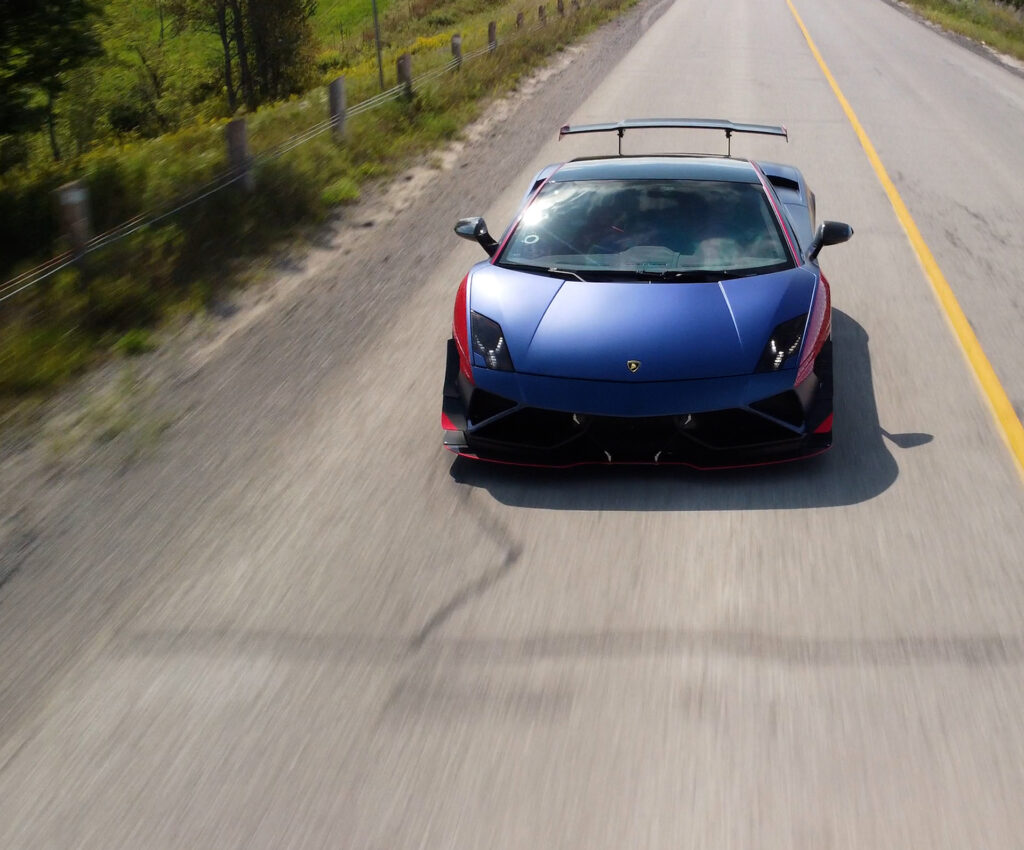 So the Lamborghini Gallardo LP570-4 Super Trofeo Stradale is more than just a Gallardo with a different body kit and paint. It is basically a race car, that can be driven on the streets. Sure, there are cooler special edition Gallardos, however, it's not everyday, you see the Super Trofeo Stradale. This one is just a tad more special than most of the others, just because it's not everyday you can get a race car that can actually be driven on the streets.
You can see, hear, and feel what makes this Lamborghini Gallardo LP570-4 Super Trofeo Stradale so special, in the latest episode of 'Auto Aficionado' here: https://youtu.be/lT8-GkiaYO0