Bell Fund supported Canadian Screen Awards (CSA) 2021 Nominees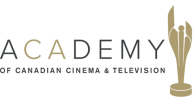 Toronto, Canada (February 7, 2019) Dennis Nimoh Jr. picks up a Canadian Screen Award Nomination for "Best Supporting Performance" in the N5 Pictures digital series P2 – GTA. https://www.academy.ca/2019/dennis-nimoh-jr/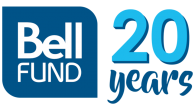 Bell Fund distributes $4.1M across 23 digital projects Gearshift Films' Gay Mean Girls, N5 Pictures' The Runner and Attraction Images' Fourchette were among the recipients in the inaugural round of the Short-Form Digital Series (Fiction) Program. By Jordan Pinto June 29, 2018 Read more: http://playbackonline.ca/2018/06/29/bell-fund-distributes-4-1m-across-23-digital-projects/#ixzz5KmYSJvXD
Petrol the series won "Best Mystery' at the 2017 Vancouver Web Fest. Check out the video here.
Petrol makes it to the top 20 web series in the world!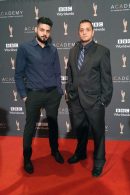 Co-producers (left to right), Reza Sholeh and Ant Horasanli, of the nominated web series Petrol the Series at Canadian Screen Week 2017 in Toronto. Co-Producer and Director, Ant Horasanli, of Petrol at the Canadian Screen Awards Digital Media Gala & Awards Night in Toronto. Here's a full list of Digital Media nominees for 2017.
The Academy of Canadian Cinema and Television announces the nominees for the 2017 Canadian Screen Awards in March. Petrol the Series received two nominations: Best Original Program or Series produced for Digital Media – Fiction Best Performance by an Actor in a Program or Series Produced for Digital Media (Kane Mahon)
Screen Anarchy recently gave Petrol The Series a shout out, letting readers know that new episodes return Jan 13, 2017. Check it out here: Screen Anarchy
With the success of it's web series, Petrol, N5 Pictures Inc. is proud to announce that they are now an official member of the Independent Web Creators of Canada (IWCC_CIWC). "We're excited to join this community of web content creators." Learn more about the IWCC_CIWC at: http://www.iwcc-ciwc.org/
N5 Pictures's Petrol is an Official Selection at the 2017 Vancouver Web Fest and as been nominated for Best Mystery and Best Actor for Kane Mahon. Visit the VWF web site for details. http://www.vancouverwebfest.com/
Petrol is now one of the many web series being featured on Stareable.com – a NewYork based platform that showcases different web series from channels such as AMC, Lifetime, Vice, alongside independents. Check it out here: Stareable.com