PETROL (Series 2016)

Petrol is an action/drama about five getaway drivers from all walks of life who work for a mysterious employer.
Created by Ant Horasanli & Reza Sholeh this interactive web series debuted in February 2016 to nearly 1.6 million views.   Currently Petrol is touring the film festival circuit earning award nominations in Rio de Janerio, Vancouver, and the upcoming 2017 Oxford Film Festival.  Development for Season 2 of Petrol The Series is underway.
www.petroltheseries.com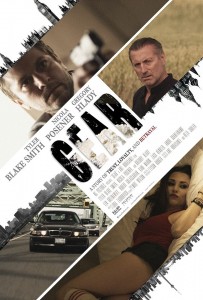 GEAR (2016)
Nate is a driver working for a Russian crime syndicate in Canada.  Running drugs between Montreal and Toronto, his life is thrown into turmoil when one day when his car is stolen with a shipment of heroin inside the trunk, $1.5 million dollars.  Nate must now convince his boss Roman, the leader of the organization, that there was no foul play.
To test his loyalty, Roman asks Nate to do another job for him – pick up a girl from Montreal and bring her back to Toronto for execution. Having no choice in the matter, Nate heads to Montreal and it is only there that he learns that the girl is Zoe… his late wife's little sister.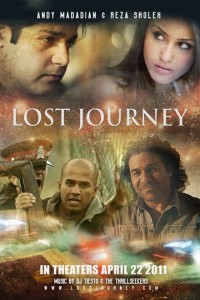 LOST JOURNEY (2011)
A story of culture clash and a foreign exchange student struggling for a better life. Set among the world of underground raves. Featuring music by international trance DJ's The ThrillSeekers, DJ Tiesto, and Armin Van Buuren.
Lost Journey marked the first feature film from N5 Pictures and was released theatrically in North America in 2011.  The film was produced with the participation of Telefilm Canada and distributed by Mongrel Media which also released Lost Journey on Super Channel, Netflix, and Blu-ray / DVD.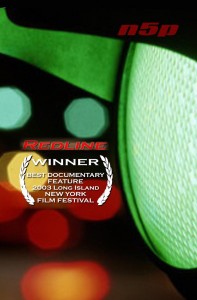 REDLINE (2003)
A 60 minute documentary exploring the  rise of street racing and car culture, specifically  the explosion of the import scene in the mid 90's before the Fast and the Furious franchise.
Redline was the first feature documentary by N5 Pictures and went on to win the "Best Documentary Feature Award" at the 2003 Long Island, New York Film Festival.  The film screened in Los Angeles and was acquired by distributor Frontier Films.