The latest episode of 'Auto Aficionado' features a JDM legend, the Nissan Skyline GT-R.  This one happens to be a clean RHD 1995 R33 version which belongs to owner Shaf Musa of Vancouver, Canada.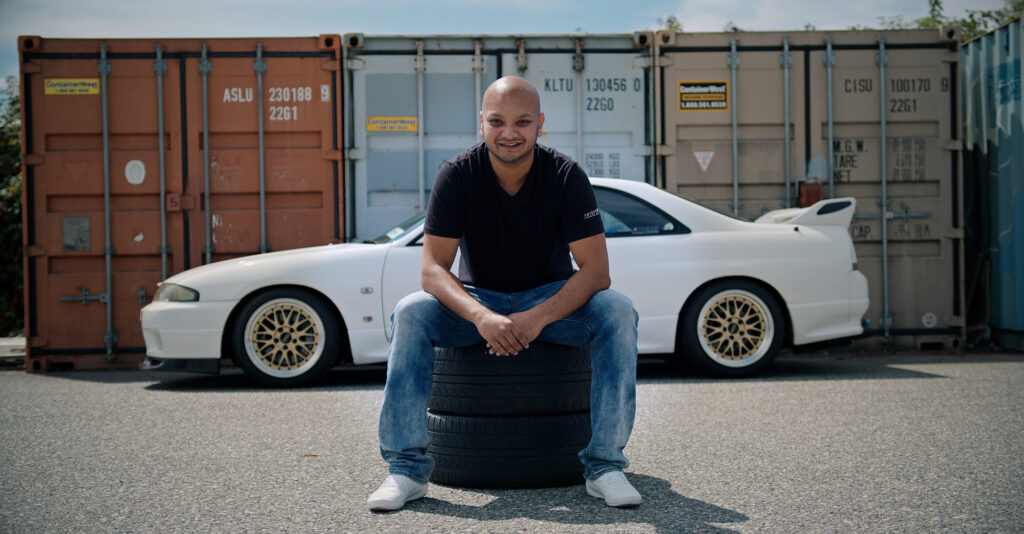 Nostalgia plays a big part in car culture, so that means the occasional dose of 90s goodness.  From Maxima's to Pathfinders and Z cars, for some, nothing pulls on the heart strings like a clean Nissan (or Datsun). But the U.S. never really got the best Nissan of all until much later; the Skyline. Now, thanks to the advancing age of the cars, they are legally coming here, so let's take a tour of this beautiful 1995 R33 Nissan Skyline GT-R.
INFAMOUS RB26DETT
I will admit that it always confused me that the GT-R was considered a super car killer and exotic, while the 3000GT toiled in relative obscurity.  After all, check the specs.
A twin turbo inline-6 with..ahem…"276″ horsepower. Japanese gentlemen's agreement aside, the car puts out over 300 horses and 270 lb-ft of torque.
A redline of 8,000 RPM! Rare on a turbo motor.
A curb weight close to 3,400 lbs
All-wheel drive (the famed Nissan ATTESA system)
Electronic rear steering
A full compliment of comforts like A/C, usable back seat, stereo, and enough dials and gauges for a fighter jet.
Big rear wing
Similar kit to what a 3000GT offered at the time. But now, allow me to answer my own question.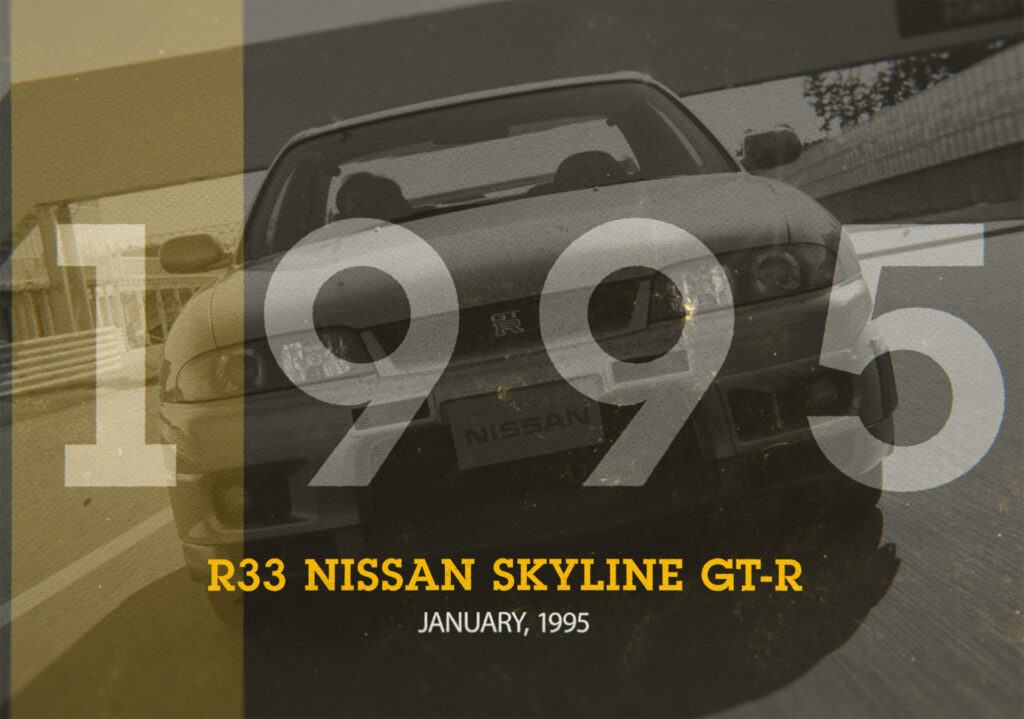 This R33 Skyline GT-R was the first production car to post a sub-8 minute time on the Nurburg Ring. It's impressive, and the speed still holds up reasonably well today. These cars no longer produce the "OMG SPEED" sensation that a modern M4 might, but it's nice to have access to usable performance for public streets.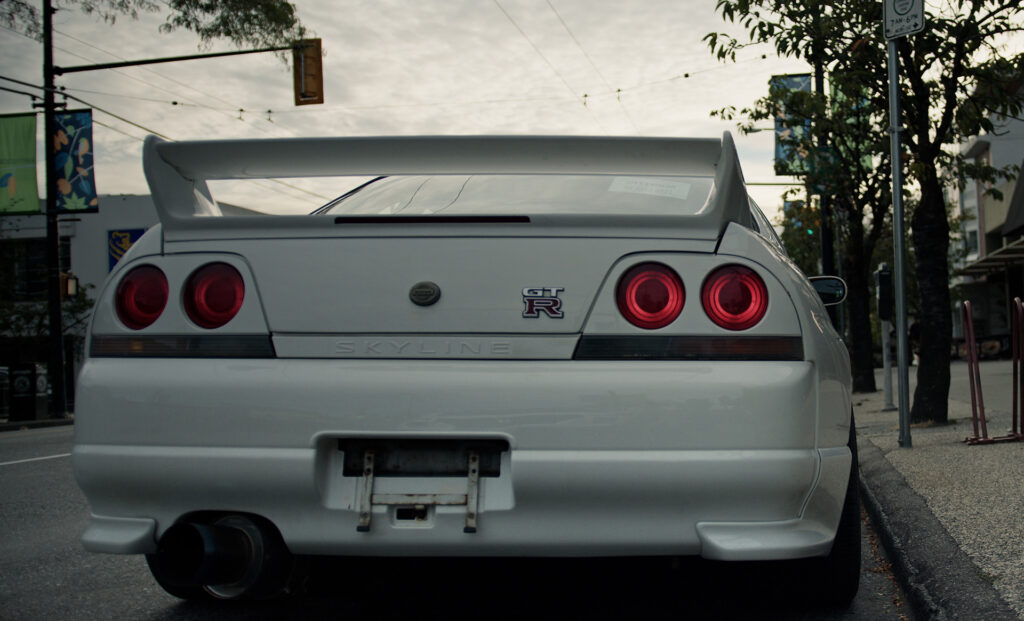 WHAT MAKES THIS R33 UNIQUE
The BBS wheels are particularly beautiful.
Aside from the usual cool factor of driving on the wrong side, this R33 Nissan Skyline GT-R had some special touches, the first of which is being a Series 3 GT-R. Think of it like an LCI for BMW, and the R33 received two over its lifetime (so Series 1, Series 2, and Series 3). The Series 3 was produced for 1997 and 1998, and had some updates from previous R33 Skylines:
Standard Xenon headlights
Larger front lip spoiler
N1 ducts in the front bumper
Left-side turn signal grille is gone to increase air flow
Smaller ABS actuator unit
The right rear backup light becomes a fog light. At first, I thought it had burnt out. Nope, just one reverse lamp on the Series 3
Only the outer brake lamps light up as oppose to all 4 on the Series 2
Additional chassis bracing in the rear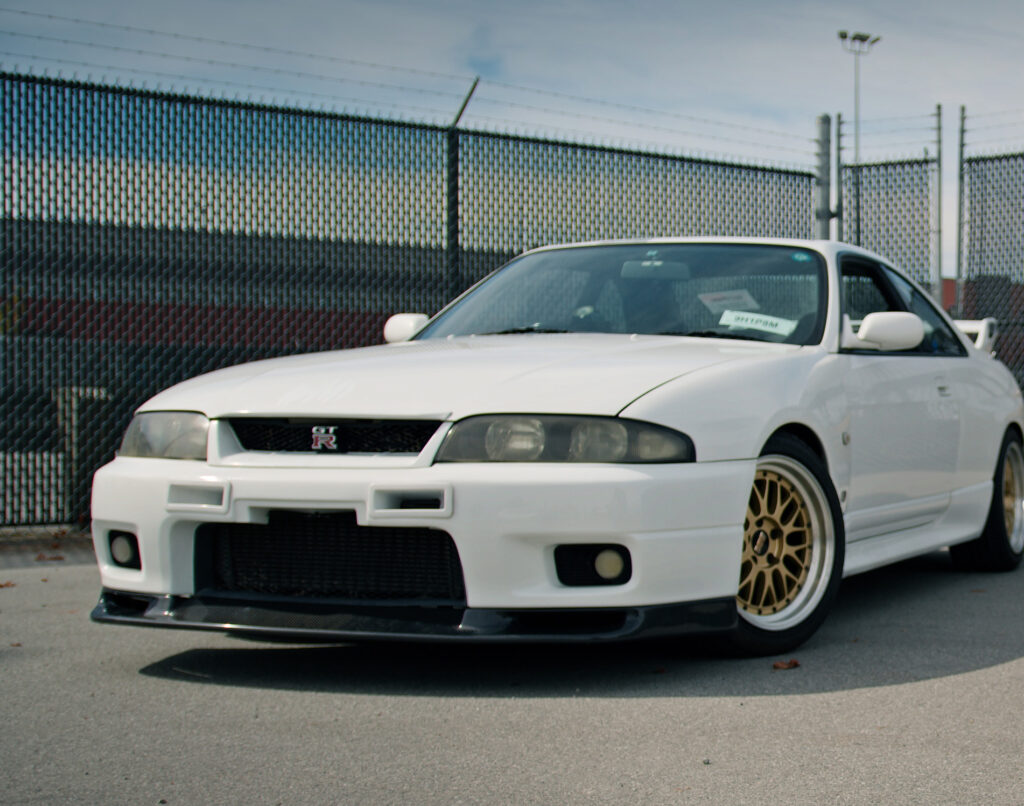 This is why 90s cars are still so coveted – this thing drives like it was built last year. It's spartan inside, but the cloth seats are comfortable and hold you in place during high-speed cornering. It's a little loud and the GT-R bumps over potholes, but it's tolerable if you want to drive it every day.
The Nissan aesthetic is immediately clear – all the gauges and buttons felt familiar to me (we had a 96 Maxima and 2000 Pathfinder from the same era).  The details are fun, and this is a driver's car. The rear wing shakes. The shifter vibrates. The turbos woosh. Turn-in is sharp, and the chassis is playful. Everyone looks when they realize the driver and passenger are transposed. Starbucks runs might be a challenge, but that's all part of the fun.
For sheer wow power, the Skyline rivals the most expensive exotics currently made, and it's not just the fact that you're driving on a different side. This is a car made famous by The Fast and the Furious, along with Gran Turismo in Play Station – it has a reputation as JDM legend and  this is clearly reflected in current market prices with clean examples like this one commanding up to $200,000.
You can see, hear, and feel what makes this car special in the latest episode of 'Auto Aficionado' here: https://youtu.be/3h2nGrZYfGU